Know a creative professional that has a birthday or holiday coming up? Can't think of the perfect gift to give this year? Well, we know a few creatives and because we love innovating technology and new gadgets, we have compiled a list of our favorite items for designers, filmmakers, artists or just tech savvy individuals.
DJI Osmo X3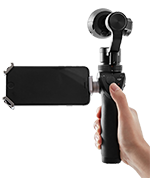 View Price
DJI recently released the Osmo X3 gimbal stabilized camera system giving entry level videographers the ability to achieve smooth fluid camera movements. Osmo pushes shaky video to become a thing of the past. The way we share and view videos are changing thanks to advancements in gimbal technology. This battery-powered hand grip has built in Wi-Fi and custom camera controls to give complete control of your filming. View your video from your phone with the camera clip which is almost as great as the camera itself. The Osmo X3 camera's focus is set to 1 meter (3.3 feet) for best selfie focal qualities whereas the Inspire 1 camera is set to infinity. Besides the great entry level price another thing we love about this camera system, is the ability to upgrade to the Zenmuse X5 camera series later down the road. Simply disconnect the X3 camera and reconnect the X5 series for easy compatibility.
Neewer
ND2-ND400 Filter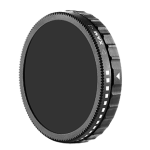 View Price
Specifically made for the Dji Osmo / Inspire, this neutral density adjustable variable filter can be adjusted between ND2-ND400 by rotating the outer ring. Manually adjust the neutral density from ND2 to ND400 according to different lighting conditions. This allows the filmmaker to have greater control over the camera's aperture, exposure time, and sensor sensitivity settings. The Neewer ND2-ND400 Filter is made with high definition optical glass and effectively reduces the amount of light that comes through the sensor without affecting the output color. Best suited for outdoor, bright daylight shooting situations.
Hondo Garage Follow Focus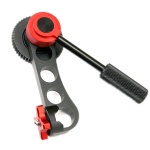 View Price
Give the gift of smooth focus this holiday season with this $50 follow focus. Originally featured on kickstarter, this American made, CNC machined aluminum rig gives filmmakers smooth focusing. Weighs in at only 3 ounces. So small you can keep it in your pocket when not in use. The simple design eliminates backlash, letting you hit repeatable marks from either side. One of the best quality follow focuses on the market in our opinion and makes for a great tool for filmmakers. Fits on standard 15mm rod rigs and any lens with a manual focus ring that has a standard 32-pitch lens gear. Will also require a standard 15mm rail support system and lens gear that does not come stock but can be upgraded to from Hondo Garage.
Gray Scale Capture Card
Price: $10
Photographers and cinematographers alike will be excited for this credit card size gray scale card. Featuring a black, white and 15% gray reference card. On the back there is a useful crop conversion and digital unit measuring chart. Made in America. Great tool to carry around to achieve consistent color balancing in the field or for your next photo session. Features a grey, white, and black reference card, crop conversion chart in MM, Ruler in inches, centimeters, millimeters, pica's, point size, and rule weight. Also has a 45 degree cut in one of the corners for a handy screw driver alternative. We find them convenient for unscrewing tripod mounts.
Iskn Slate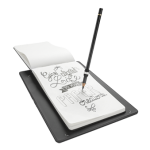 Price: $159
Creatives professionals will be excited to learn that their favorite pen can be transformed into the writing utensil of the digital age. With iskn Slate, digitizing sketches, drawings and notes are now a reality. Weighing in at only 14 ounces, the Slate is designed for mobility and includes a screen-less mode that lets artist work independently of an iPad. Simply place the removable ring onto your favorite writing utensil and grab your favorite notebook and begin to draw. the companion app creates an instant digital version of the paper allowing you to digitize your work without the time consuming uploading process.
Field Notes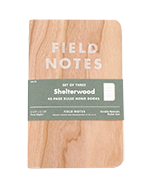 View Price
Fill up all 48 pages of this Finch Opaque Smooth 50#T paper, crafted with real cherry wood. Inspired by the lost notion of using agricultural memo books, ornate pocket ledgers and simple, well-crafted grocery list, Field Notes brings you a honest memo book, one that is worth filling up.  This three-pack cherry graph is one of the newest editions to their notebook line-up and features real cherry wood notebook covers.