Ever wonder how to change your Google Adwords bidding strategy back to Manual CPC? Follow these steps below.
Login into Google Adwords account
Navigate on left column and select appropriate campaign
Select Settings tab on left column
Under Bidding, click Change Bid Strategy
Click Select a bid strategy directly
From drop down menu, select Manual CPC
Click Save
Under Keywords in Campaign manually select and set Max. CPC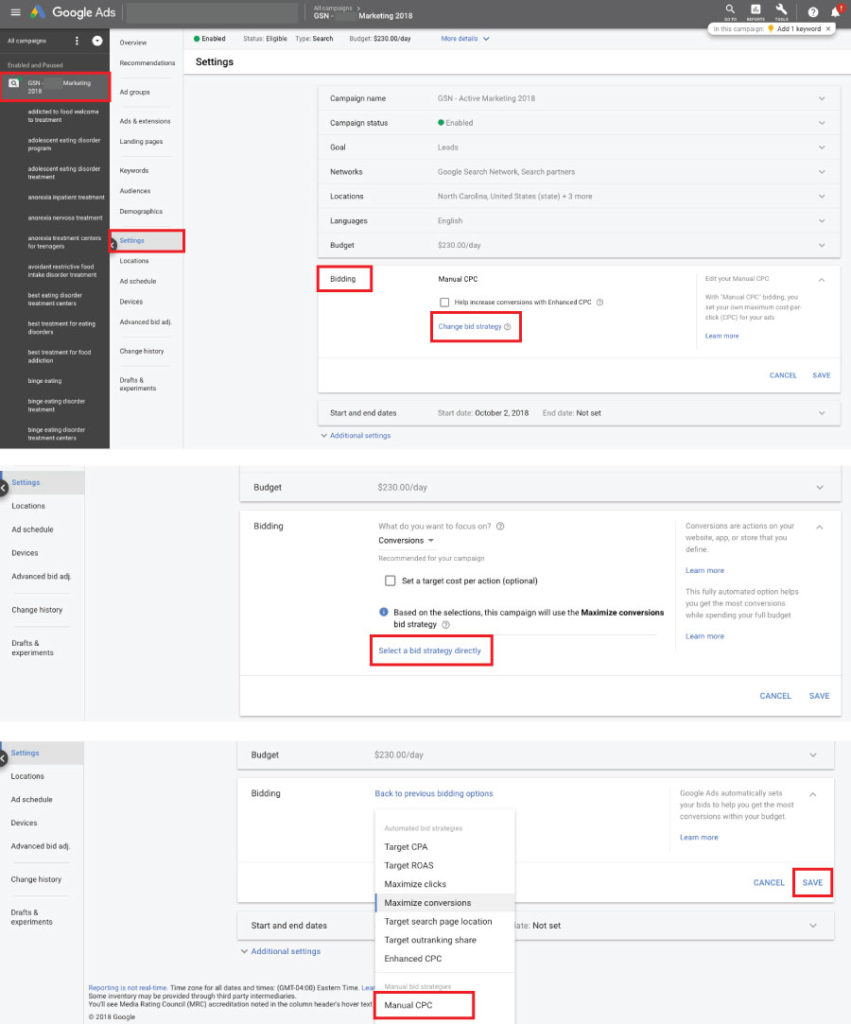 Changing to a manual bidding strategy in Google Adwords will give you greater control over bidding your ads to the top of page.